Fan Fiction: Watered With Blood
Title: Watered With Blood
Author: Jedi Buttercup
Disclaimer: The words are mine; the worlds are not. I claim nothing but the plot.
Rating: PG-13
Summary: Balthazar Blake, and the wind-tossed branches of his rather peculiar family tree: "I should have known when he looked just like me he'd turn out to be one of the gifted ones," he muttered. "Trouble, every last one of them."
Spoilers: Sorcerer's Apprentice (2010); Drive Angry (2011); Season of the Witch (2011); Ghost Rider (2007).
Notes: Eventually, this universe will be expanded to include Benjamin Frankin Gates, as seen in the title image below. :)
---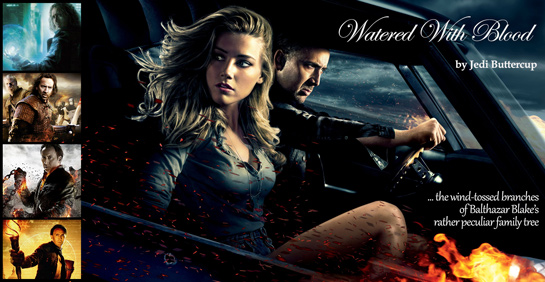 ---
Story Index:
Go to: Top | Non-B:tVS Crossover Series | Fan Fiction Index
---
© 2014 Jedi Buttercup.