Epic Series: The Fast and the NBTs
Welcome to the Fast and the NBTs series, a fusion-verse between the Fast and the Furious movies and the live-action Transformers movies. NBTs is short for Non-Biological Terrestrials (as opposed to Extraterrestrials).
(Or, that 'verse wherein Dom says, "You weren't kidding when you said 'change of camouflage', were you? Damn, O'Conner.")
Starts just before Fast Five and after the events of the first Transformers movie; continues through Fast Five and Revenge of the Fallen (so far). The series currently comprises 44,500 words, and is a continuous universe.
See list of links at the left to jump to another section of fic.
---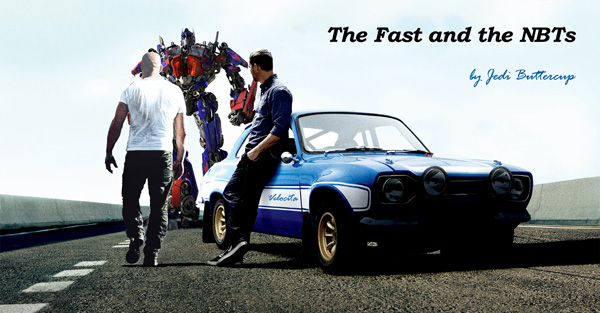 ---
Story Index:
Go to: Top | Fan Fiction Index
---
© 2013 Jedi Buttercup.